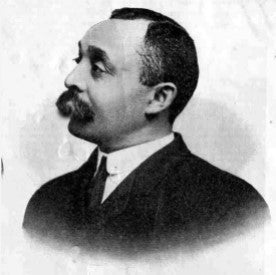 Oakwood Cemetery overlooks the city of Troy, the final resting place for all manner of its citizens. Throughout Oakwood's long history, the cemetery has never discriminated, and, unlike many cemeteries of their day, was open to all, regardless of race, color or creed.
Juneteenth celebrates emancipation. Troy's proud history of Abolition and activism is celebrated on this special tour. Our special RPI Juneteenth tour centers on the Baltimore family, one of the most important African American families in Troy's history.
Garnett Douglas Baltimore has a special connection to Oakwood. As RPI's first African American graduate in 1881, he was the landscape engineer of parts of the cemetery, and he and his family are buried here. His life, family and career are at the center of our tour, and we will also make stops important to African American, RPI, and Troy history.
Oakwood is a park cemetery, designed in the 19th century to not only be a final resting place, but a beautiful park to be enjoyed for its architectural gems, its natural and scenic beauty, and as a place of contemplation. Troy's history resides here.
Tour date and time: Wednesday, June 22, from 11 am to 1 pm
Meeting location:  The Horseshoe in front of the Rensselaer Student Union
Transportation: Yankee Trails Tour
Tour location: Oakwood Cemetery 50 101st Street, Troy, New York 12180